Is Succession Management Necessary?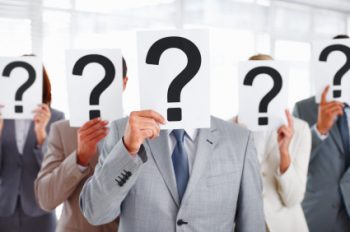 Asking if succession management is necessary is like asking if the sun is hot. Of course it is! Even if your future appears to be all sunshine and unicorns, succession management is an essential component of a successful business strategy.
And you certainly shouldn't wait to discover if your unicorns are a myth before starting to take succession management seriously. It needs to be a planned and proactive approach to managing talent—the keyword being "proactive."
So while your aggressive business objectives are solidly underway, if you fail to be proactive, your succession strategy will fall flat on its face if you are unsure of who is ready to rise to the occasion and fill someone else's shoes.
How is succession management defined?
According to Bersin by Deloitte, "Succession management is a strategic and systemic process for creating successors at many levels of the organization, including non-managerial roles. Succession management must be closely aligned with learning and development.
Succession management targets all key positions and is integrated with other talent management processes (such as performance management and development planning), and asks managers at all levels to think about succession in all of their talent development programs."
The goal: Have the right people in the right place at the right time.
WHY IT'S NECESSARY
Effective, proactive succession management prepares your organization for:
Expansion—Identifying, planning and investing in your workforce will enable you to move people where you need them, and to know where they best fit when the company's vision to expand becomes a reality.

The loss of a key employee—This might be due to retirement or someone leaving for another reason. Either way, be sure to gain a level of commitment from existing leaders to train and mentor the next generation to ensure your organization's continued success.

Filling a new, needed position—With any type of organizational change, new needs arise and new positions will be

created (or current positions tweaked and re-created) to accommodate those needs.

Employee promotions—If you are offering employees opportunities to be challenged, increase their skills and expand their careers, they are more likely to be successful and less likely to leave the company than if you were to bring in someone new.

Organizational redesign for opportunities—Organizational redesign incorporates the shift that comes with mergers and acquisitions. Now is the time to think about where you want to position people for future success.

Competition—Your competition can often have an uncanny sense of how to woo away your top talent. Proper planning reduces this risk and can help to increase retention.
Focus on the following areas while shaping the leadership culture:
Build a leadership pipeline/talent pool to fill gaps and ensure leadership continuity.

Develop potential successors whose strengths will best fit with the organization's needs.

Assess and identify your strong performers for filling upcoming open positions.
Use Group Profiles to compare, rank and discuss possible candidates and where they will best fit.

Concentrate resources on the talent development process for your succession candidates. This will provide a greater return on investment.

Know your expectations and requirements for a successful job fit, and use them to assess external candidates.
Bottom-line: Successful succession management builds bench strength.
Organizations today must be prepared to quickly and effectively reorganize and move talent into new roles and vacant positions. Creating a well-managed succession management strategy enables you to do so. It also ensures that employees are developing themselves to successfully fill their current role and are given the tools and opportunities to move upward in their career path.
Without an integrated, top-to-bottom succession management program, your organization will flounder when it's time to make informed decisions related to your workforce. I encourage you to share with me your success stories or lessons learned related to succession management.