2023 – Identifying Next Steps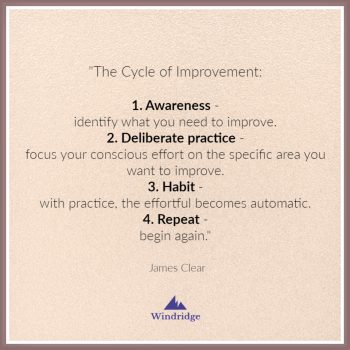 Here we are again, the end of one year and the beginning of another and it's time to think about identifying your next steps.
Let's spend some time reflecting on the year we're letting go, and the new year we're moving into.
Below is an exercise I do every year, and this year will be no different.
I write the questions below (and answers) in my journal. I encourage you to do the same, and please, take the time to pause and reflect before turning your focus forward.
"You wish to reform the world: reform yourself, otherwise your efforts will be in vain." — St. Ignatius
Reflecting on the past year:
For the past year, what was your overall theme? My theme for 2022 was "Clarity," which covered a multitude of areas: business, personal, relationships, and life in general.
What were your three biggest wins personally?

What were your three biggest wins professionally?

What were the top three lessons you learned?

What was the one personal quality you developed in 2022?

List the ways this quality helped you both personally and professionally.
Preparing for the new year:
Looking forward, what do you want your overall theme for the new year to be? I typically identify one to three words to use as "anchors" throughout the year — short and easy to remember, e.g., confidence, letting go, boldness, joy, achievement.
What are your top three personal goals for 2023?

What are your top three professional goals for 2023?

What personal quality do you most want to develop in 2023?

List the ways this quality will help you move forward both personally and professionally.
Last year, I made the transition from pen & paper journaling to online. (I simply use a Word Doc and keep it in a folder labeled by the year.) Those of you who I've coached know I'm also a huge fan of keeping a Work Journal – and this may be where you want to record your thoughts. Do what works best for you!
Creating a yearly record clarifies insights when looking back and seeing how the year started, the direction it took, and finally where it wound up. This record tells you what was achieved and what you want/need your next steps to be. Remember, it's not what you write in your journal — it's that you write!
Have fun with this — set goals that stretch you and choose a memorable anchor word that will inspire you to stay the course.
My wish for you is that you take the challenges of 2022 and move forward into 2023 with confidence, courage, and wisdom!
It's always a pleasure to work with you, and I look forward to hearing of your continued growth and success!