Why Routines and Rituals are Essential to Our Lives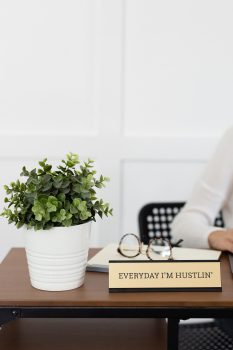 Do you feel that your life is disorganized? Do you ever ask yourself why there just aren't enough hours in the day to complete everything you need? The issue often lies in a lack of structure in our daily lives and the absence of routines and rituals.
Routines are behavioral patterns (habits) that we adopt, from the moment we wake up to when we go to bed. Rituals are actions we perform occasionally or daily. My morning reading / quiet time is a ritual and prep for the day, and my daily exercise is a routine. Rituals and routines create structure in our lives and provide us with a sense of control, comfort, and stability. Both also are necessary for our well-being. This blog post will delve into why routines and rituals are essential and how they can benefit us.
Benefits of creating rituals and routines:
Reduces Stress and Anxiety: Routines and rituals create predictability and certainty in our lives. This predictability helps reduce stress and anxiety levels because we then know what we have to do, when we need to do things, and how to do them. When we don't have some structure in our lives, we can easily to feel aimless, confused, and stressed out. These feelings will also lead to burnout, which ultimately affects our productivity and our mental health.
Increases Productivity: Have you ever found yourself aimlessly wasting time, scrolling through social media when you have work to do? With routines in place, we establish a set schedule for when we will do specific tasks. This then sets expectations for when we will be working and increases our productivity by making sure that we are getting the most out of our time.
Builds Self-discipline: Building a routine from scratch can be challenging and requires self-discipline. Over time, though, routines and rituals become habits that improve our self-discipline, and self-discipline is a necessary, fundamental skill if we want to succeed in anything. Whether we want to lose weight, learn a new skill, or start a business, self-discipline is a driving force.
Enhances Mindfulness and Awareness: Routines and rituals are also known to enhance our mindfulness and awareness of our surroundings. Mindfulness, which is the ability to stay present in the moment and be conscious of our thoughts and emotions, helps us combat stress, anxiety, and depression. Rituals, on the other hand, give us an opportunity to pause, reflect, and be grateful for what we have achieved, learned, or experienced.
Cultivates Relationships: Establishing routines and rituals with those around us can have a profound impact on our relationships with them. Something as simple as having dinner together every night can create a sense of togetherness and foster meaningful connections. This habit helps us strengthen our relationships with loved ones, which is vital to our emotional well-being.
Basically, routines and rituals have numerous benefits that will improve your quality of life. They may seem like a burden at first, but with patience and persistence, they will become habits that will improve your mental, physical, and emotional well-being.
If you have yet to establish some routines and rituals in your life, start simple by setting a schedule and sticking to it. You may be surprised by how much calmer, more productive, and happier you feel when you have a sense of structure in your life.
So go ahead, start small and create a few simple rituals and routines that will make your life better. A great resource to get you started on this is reading and applying Atomic Habits. You won't regret it and if you need help getting started — please reach out!