Success Starts on Day One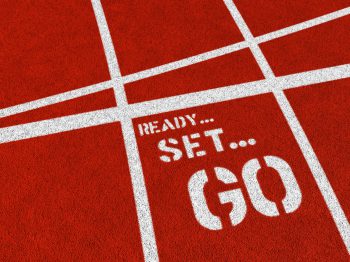 You've just hired a candidate who you feel is perfect for your vacant position. Now what?
It can be easy to make the mistake of waiting until the end of a probationary period to formally evaluate someone recently hired. But the reality is, those new to your company are in particular need of guidance as they integrate and attempt to learn and internalize your expectations, as well as your company's business practices, policies, and culture.
Regular and ongoing feedback (feedback, feedback, feedback) is so critical for success at this early point in their work with you. Being clear about expectations will help minimize the learning curve, help to ensure a quick entry, and set the foundation of a solid future for the new employee. After all, you don't simply want a clock-puncher; you want someone who is productive, proactive, and who fits in and works well with the rest of the team.
Below are 4 guidelines for helping new hires acclimate to your company:
Set employee performance expectations from day one. Using the Winslow Assessment feedback in tandem with the specific work requirements as your guide, take the time to coach or train the new hire accordingly. This may mean a little more labor and communication up front, but the reward will be helping people quickly and successfully fit in.
Provide managers and supervisors with appropriate Winslow Assessment feedback to help them understand the behavioral dynamics of the individuals coming into their workforce.

Assess your current workforce so they have access to feedback that helps them objectively look at themselves, and make behavioral adjustments as necessary. Many times we aren't even aware of our strengths or stretch-point areas until we see them in black and white.

As a leader, always look for gaps in the behaviors and/or performance of your current workforce. This awareness will help you understand where and how new hires will fit in with current team members and managers.
Creating Group Profiles of current teams/departments/divisions and then adding new hires' profiles as they come onboard gives you an overall view of the strengths and areas for growth of your workforce as a whole.
"We can never fall short when it comes to recruiting, hiring, maintaining and growing our workforce. It is the employees who make our organization's success a reality." ― Vern Dosch, Wired Differently