Perception and Truth — Sometimes Worlds Apart
"Th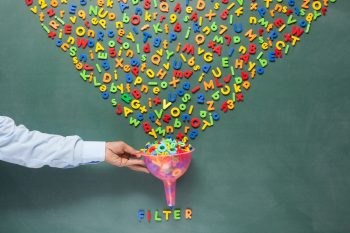 e key to conversation at work is flexibility and understanding how what you say might be perceived by others." —Deborah Tannen
It's amazing, and slightly disheartening, how quickly sensationalism travels while the truth seems to take painstakingly long to emerge. We have become an extremely "quick to jump to conclusions" society, based not on fact, but the scripting and tugging at our emotions through sensationalism, rumor, and innuendo.
The practice of too quickly forming opinions before the facts are known takes a toll in the workplace and also in our relationships.
Think about your workplace, family, and friends. What travels faster? Information based on proven facts or the "Whoa… can you believe this?" story. And if you're honest with yourself, which do you find easier to spread… the rumor or the corrected version of the rumor once the facts are known?
In our day of "instant" everything, we've become lured into taking every written word or sound-bite of information at face value, and we form opinions before the facts are revealed.
What happens to a workforce when negative rumors start circulating about an individual or event? Once perceptions are made, changing them, even when they are based on untruths or half-truths, can be extremely challenging, if not impossible.
How do rumors and innuendos affect your workplace?
How does your ability to remain neutral until you have all the information affect your leadership?
What steps do you use to make sure you are not communicating incorrect information or perceptions before you know the full truth about a person or situation?
The art of "jumping to conclusions" has a huge impact on leadership, personal, and professional relationships, job satisfaction, productivity, and society in general. Pay attention to your reactions, what you say, and what you believe.