Haunted By Past Mis-hires? Beware of These Easy-to-Disguise Interview Behaviors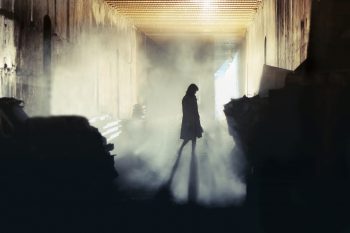 In the spirit of Halloween, I'm reminded of many haunting stories I've heard from my clients about some of their mis-hires, and what they wish they would have done differently.
One story in particular stands out in my mind. A new client—I'll call him Walter—was frustrated with his recently hired employee's attitude and felt she was bringing down the office morale. But he was even more frustrated with himself for not recognizing this behavior during the interview process. In hindsight, he felt he should have seen the signs. And yet, because he wasn't working with me at the time, he had no behavioral information to help him identify red flags during the interview.
In an effort to comfort Walter, I explained that it is not uncommon for people to disguise certain behaviors during an interview, sometimes without even knowing they're doing it. In a candidate's excitement, coupled with the desire to be offered the job, it's easy to be on one's best behavior. After the brief "high" of the interview, and even into onboarding, the new hire may present a very different picture once the stress of deadlines, adjustment to a new group of peers or even external stresses at home come back into play.
While my input may have somewhat lessened Walter's frustration with himself, it's still beneficial for him to know how to prevent this from happening with future hires.
What To Do About It
Interviewing can be a rewarding aspect of your job, especially when you get it right. But it can also be one of the least rewarding and most frustrating when you get it wrong.
On one hand, when you hire someone who turns out to be great at their job, you're thrilled for them, your company and yourself. You feel a sense of pride and accomplishment that you've mastered the skill of interviewing and hiring. On the other hand, when you hire someone who you thought was a perfect fit and they turn out to be the exact opposite, you feel like an idiot for not noticing the warning signs.
We all want to be successful, and interviewing requires a lot of practice and patience.
The best way to make hiring decisions is to:
Conduct a thorough interview (phone pre-screening) before meeting in person.

Use a quality behavioral assessment (Winslow) before your first or second interview. The trick here is to remain objective and not fall in love with your candidate until after you've read through their assessment feedback.

Interview with specific behavioral questions around the candidate's strengths and liabilities as they pertain to your organization and the position you are filling. Your goal is to extract whether or not a candidate has the skills and competencies to succeed.
Remember, more often than not, candidates come prepared. They have done their homework, practiced answers for common interview questions and may have even been professionally coached prior to the interview. This helps them to disguise imperfections, weaknesses or bad behaviors and potentially fool you into believing they are the best candidate for the job, even if they're not.
Don't be fooled—these easy-to-disguise interview behaviors will haunt you later!
I'm not talking about the obvious signs. We all know it's a red flag when someone shows up late, looks disheveled or is unprepared for an interview.
The behaviors I'm talking about are:
Attitudes—blaming, making excuses, talking negatively about a leader or past team member.
Inappropriate behaviors that may only surface in certain situations, or are easy to keep in check for a short period of time. Once, one of my clients had a huge red flag on a candidate stemming from an ethical situation. My client knew what the candidate had done (I did not), and still decided to move forward with the hire. Needless to say, it did not end well for anyone.
I hate to sound cynical, but be aware that anyone can put on an act for an hour. It's much more difficult to hide one's true behaviors (habitual reactions) for a longer period of time.
When reviewing a candidate's assessment feedback, you may uncover behavioral patterns that are hard to identify during the interview—low Conscientiousness (self-centeredness), Trust, Nurturance coupled with high Assertiveness, low Coachability (lack of respect for management) and Control (not thinking before speaking). Take the necessary time to identify where these too low or too high traits may appear. And remember, anyone who mentions problems with other people is part of the problem.
This Halloween, rather than beware of ghostly frights, be aware of other disguises—those easy-to-disguise behaviors that inevitably lead to a mis-hire.
"When interviewing job candidates, it can be challenging to see through the 'representative' we're all trained to put forth during interviews and other professional encounters." INC
Happy Halloween!
Save
Save