Assessments – Looking Past First Impressions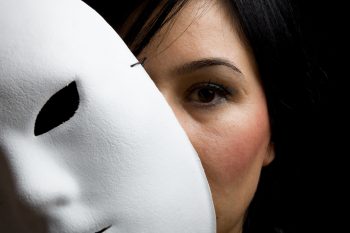 A smartly dressed and polished candidate walks into your interview and presents herself very well. Her resume speaks highly of her achievements. Perfect scores, a stellar track record and even volunteering experience! She must be the one for the job, right?
Hold on, don't be too sure about that.
Wouldn't it be helpful if you could measure her underlying behavioral tendencies, as well as cognitive abilities? The candidate in front of you may present herself well and know all the "right" answers, but meanwhile, she may be burned out and bitter due to poor management or other personal circumstances that can distract her and affect her attitude and work performance. Let's face it, life happens.
Enter psychometric (behavioral) assessments!
Behavioral assessments reveal aspects about candidates that would otherwise be hidden from the recruiter or hiring manager. And it's important to know what behaviors a candidate is bringing to the company to ensure he/she will be upholding the organization's performance requirements and culture.
Measuring cognitively
Winslow assessments help employers answer questions that may not be readily available through resumes and interviews:
Is this candidate able to think in the abstract?

Do they have the ability to connect the dots, learn quickly and comprehend complex relationships?

Are they able to make good decisions, see alternative or creative solutions to problems, and be innovative?
Behaviors and abilities
Strong assessment scores initially make a candidate stand out. Then during the interview process it's time to focus on high and low scores to identify whether a candidate is actually prepared at this time for the demands of the work to be done.
You will be able to uncover:
How a candidate deals with pressure, communicates with both internal and external personnel and clients

How they comprehend and execute instructions

Their commitment to improving themselves and their respect for the learning process

Their confidence, composure and resilience.
Promote consistency throughout the workforce
Instead of hiring (or promoting) people into leadership positions because of technical competence or longevity, it's important to have clear and objective behavioral information to make these vital management decisions.
Adding behavioral assessments will create not only a level playing field, thereby promoting complete fairness, but also a place for your current leadership and employees to improve their game.
**** The Winslow system meets and exceeds the EEOC Guidelines for providing equanimity in the hiring and management process. By using an assessment that is thoroughly validated, normed and has statistically vetted position overlays, your organization ensures that it is providing the best hiring and promotion practices available.