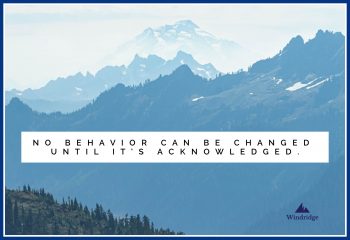 I'll never forget the day I drove through the drive thru at Starbucks. As usual, I ordered my morning latte and when I reached the window to pay and pick up my drink, the barista asked, "So you're a photographer?"
I looked at her, somewhat surprised, wondering what gave her that idea. My first thought was, well no, I wouldn't consider myself a "photographer." After all, Nat Geo is not knocking on my door.
Then I followed her gaze and realized she was looking at the really nice camera – long zoom lens and all – on the passenger's seat next to me. Suddenly a light bulb turned on, and I said with a smile, "Well, yes, I am a photographer. Taking photos is something I do almost daily, and I love it!"
In that moment I realized, sometimes it can be hard to step into and possibly accept who we are becoming. Changing how we perceive ourselves can feel uncomfortable – even when it's something positive.
The key is to accept the process as our daily habits (behaviors) transform us into who we want to be.
Remember:
Each time you write a page, you are a writer.

Each time you practice the violin, you are a musician.

Each time you start a workout, you are an athlete.

Each time you encourage your employees, you are a leader.
Once we accept the necessary small mental shifts and modify our behaviors to help us capitalize on our strengths (and minimize any liabilities), we'll be better able to move forward into who we want to become.