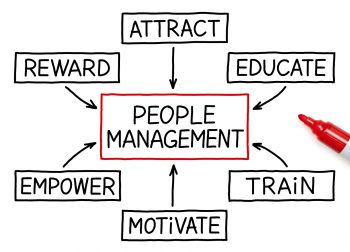 You've just hired a candidate who you feel is perfect for the position you've wanted to fill. What now?
Many companies and organizations make the mistake of waiting until the end of a probationary period to formally evaluate someone recently hired to fill a position. The reality is that those new to your company are in particular need of guidance as they attempt to learn and internalize your expectations, your company's business practices, policies, and culture. Regular and ongoing feedback (feedback, feedback, feedback) and being clear about expectations can help minimize the learning curve and help ensure a solid future at your company for the new employee.
After all, you don't simply want a clock-puncher, you want someone who is productive, proactive, and who fits in and works well with the rest of the team.
Here are 4 crucial points to help you focus your efforts to guide new hires as they acclimate themselves to your company.
Set employee performance expectations (from day one) using assessment feedback. Then coach or train the new hire accordingly. The goal is to help your people succeed!

Provide managers and supervisors with feedback that helps them better understand the dynamics of the individuals in their workforce.

Assess current workforce so it will be easy to see any gaps in behavior, and understand how/where new hires will fit in with current team members and managers (via

Group Profiles

).
Successfully using assessments in your hiring and personnel development processes is about showing respect, paying attention to detail, and in making rationally formulated decisions, based on said assessment feedback.
Since 2001, Windridge Consulting has helped companies improve their hiring practices and workforce development processes. We work closely with you to identify "best fit" candidates for the positions you are filling – all levels – we also provide the necessary support and assessment expertise (certification, if desired) to help you develop your current workforce to their full potential.
Looking forward to connecting and helping you set up a workable on-boarding and employee development plan!
Click below to start the conversation –